The Activity-Package
The summer program has been extended, all our guests can enjoy the Aktiv Card Südkärnten for free!
"Aktiv Card Südkärnten"
With the Aktiv Card Südkärnten there is an extensive activity program with experienced guides from Easter to October.
Many guided tours are available alternately from Monday to Sunday for FREE.
You will receive the Aktiv Card Südkärnten at your booking, whether alone, as a couple or with the whole family.
Flyer Aktiv Card Südkärnten download
Active holidays by the Lake Klopeiner See
At Lake Klopeiner See you can not only spend exciting summer holidays, the whole Region Klopeiner See – Southern Carinthia offers a great range of leisure activities in an fantastic environment!
Those who prefer to laze and sunbathe are just as well served as recreational athletes and adventurers.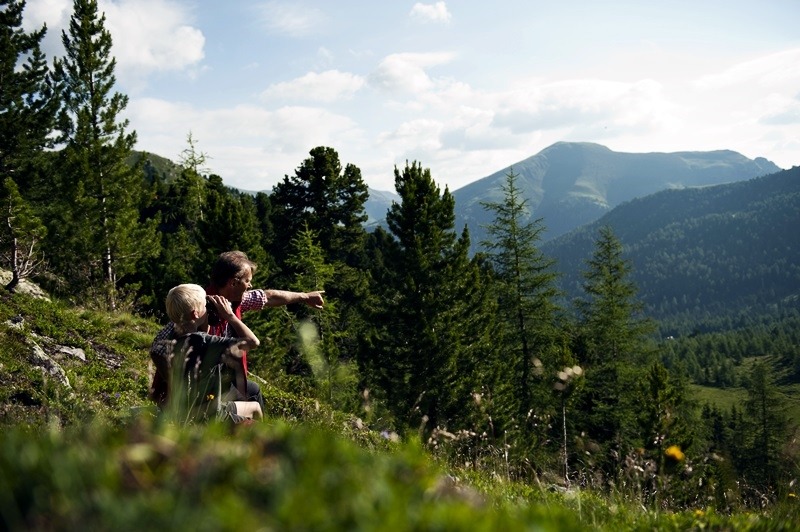 Hiking, Nordic Walking and Mountaintours
In the region Klopeiner See – Southern Carinthia you can choose from a variety of hiking and mountain tours. A network covers 800 kilometres of hiking trails at elevations from 440 to 2,139 metres above sea level.
You can climb the peaks alone or accompanied by certified mountain guides.
Learn to swim at lake Klopeiner See
If you can not swim yet, grab this chance! You will find in Sepp Wutte an experienced swimming instructor.
For over 40 years, he has been teaching children, adolescents and adults to swim and takes away the fear of the water.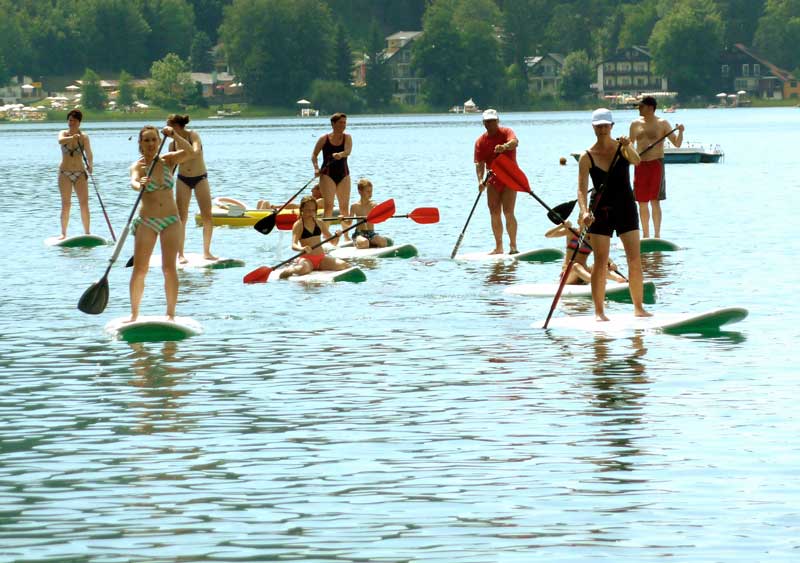 Stand Up Paddling at lake Klopeiner See
Stand Up Paddling is a lot of fun during holidays at Lake Klopeiner See.
Improve your physical condition and train your muscles with this new sport!
It is easy to learn and can be practiced on almost any waters.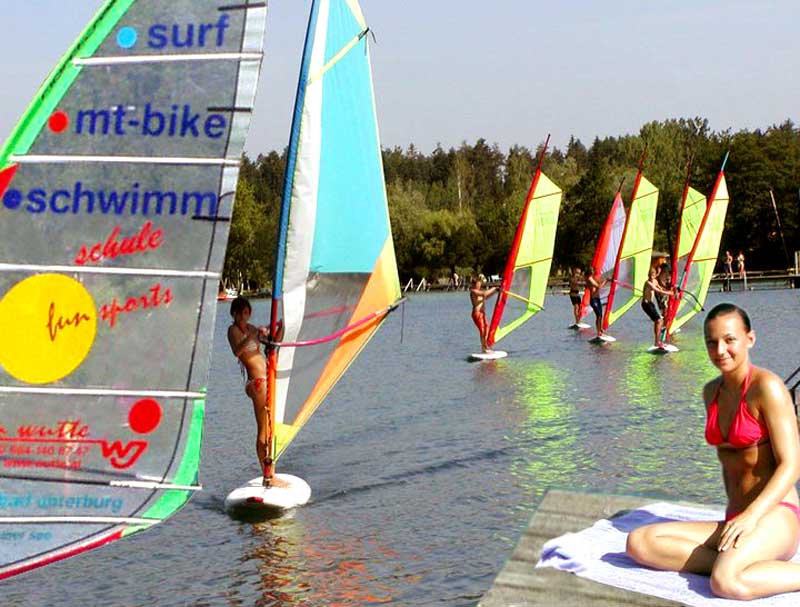 Learn to windsurf at lake Klopeiner See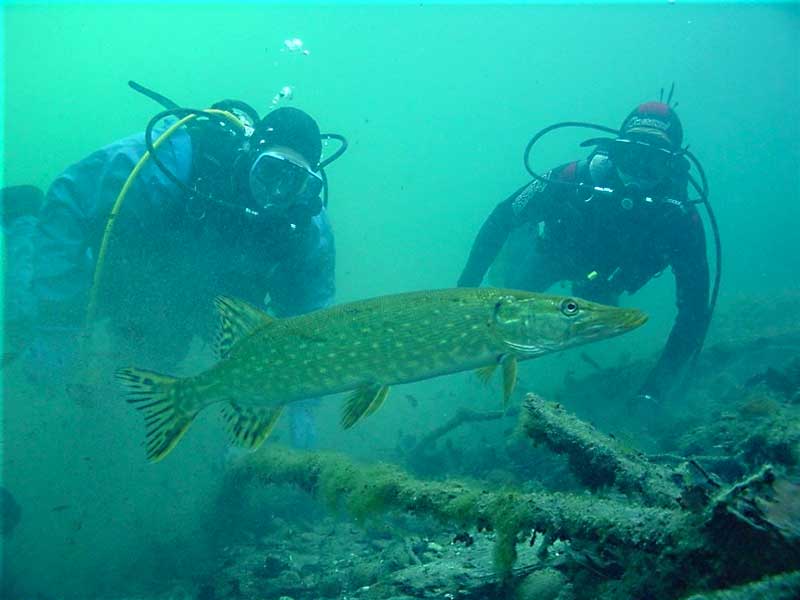 Snorkeling and Diving in the lake Klopeiner See
In the mood for more adventures?
Then you are at the right place with Easy Dive. Discover the fascinating underwater world of lake Klopeiner See.
Either during a try-in dive or in a real diving course with approved instructors – easily and absolutely safe.
Leisure facilities at the Klopeiner See
Leisure facilities for recreational athletes and adventurers include many kinds of sports.
Hiking, biking, mountain biking, mountaineering, climbing, golf, tennis, horseback riding, windsurfing, diving – everything is in the immediate vicinity!
Those, who prefer sweet idleness, are in good hands too!